Since I am home sick and can't go to the garage today either I have uploaded two videos of the T250 to YouTube. They were shot on the 22nd of June 2011. I really need to get well now so I can fix the rest on the bike, spring is almost here and I just want to get riding again!
The first one is after I cleaned the contact points and adjusted them, and of course cleaned the spark plugs (didn't have any new ones at the time). This is maybe five kicks and a few squirts of starting fluid later.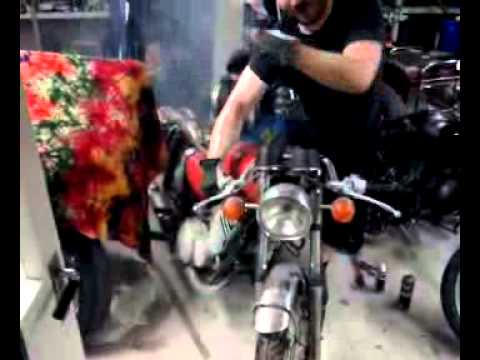 The second one is maybe ten minutes later, I just couldn't help myself! I had to take it for a spin. A couple of days later I took it down to the vehicle inspection and it passed! Not too bad for a $150 yard find, is it?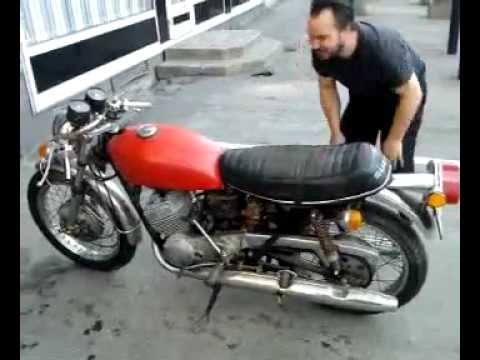 Big thanks to Baron Von Evil for the excellent cinematography!
Oh, and I almost forgot… In the progress of uploading these videos I also got the Piston Cult YouTube Channel up and running, we will be posting more videos there shortly. www.youtube.com/user/PistonCult is the address.
-=/Anders